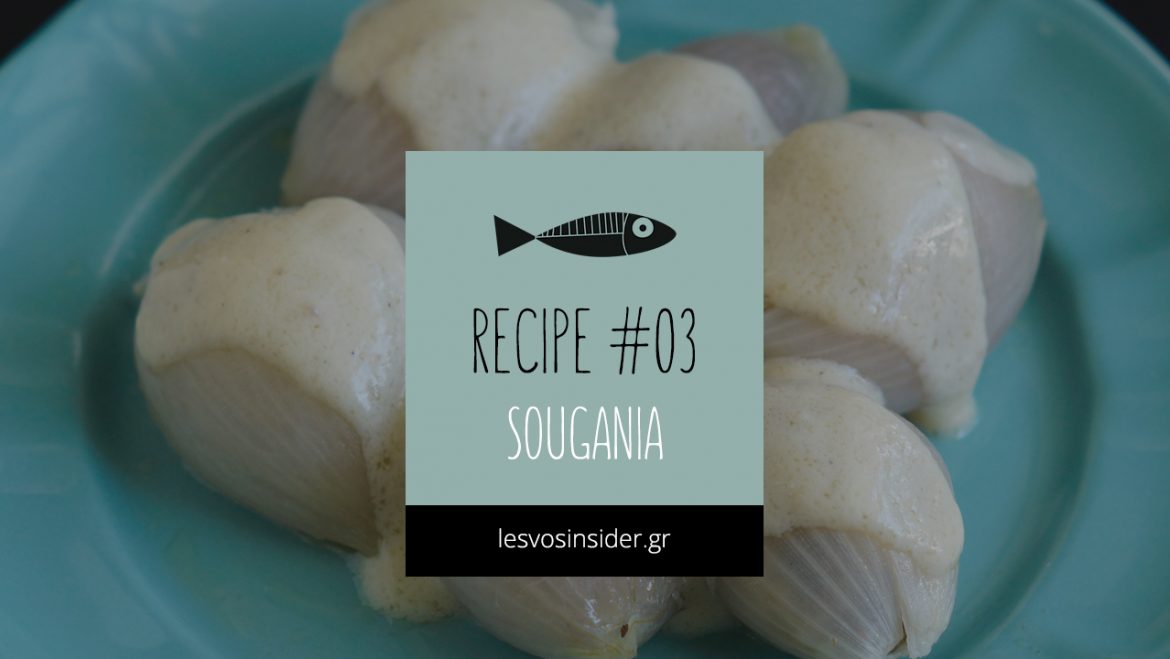 Sougania // Onion dolma
The term dolma refers to a variety of stuffed vegetable dishes widespread in the Mediterranean. It is a winter alternative to the famous stuffed tomatoes and aubergines. This traditional recipe comes from Filia, Lesvos, cooked on Christmas day since the sougani shape symbolizes baby Jesus wrapped in his swaddling clothes.
1kg of large onions
500gr minced beef
250gr grated tomatoes
100g rice
1 pinch of cumin
1/2 bunch parsley, finely chopped
salt
olive oil
Saute the minced beef in 4 tbs of olive oil and add the tomatoes.
Season with salt and add the cumin.
Add some water if necessary and then the rice.
Lower the heat and let it cook for about 15 minutes.
Finally add the parsley and leave the mixture to cool down.
In a pot, boil the peeled whole onions for 20-25 minutes.
Remove them, let them cool and carve from root to the stem that comes across.
Fill one by one with a spoonful of the mixture, then roll it until it's closed like an egg.
Put them all in a deep pan with 1 cup water and some olive oil.
Cook in medium heat for about 30 minutes.
Combine with lemon sauce or yogurt.