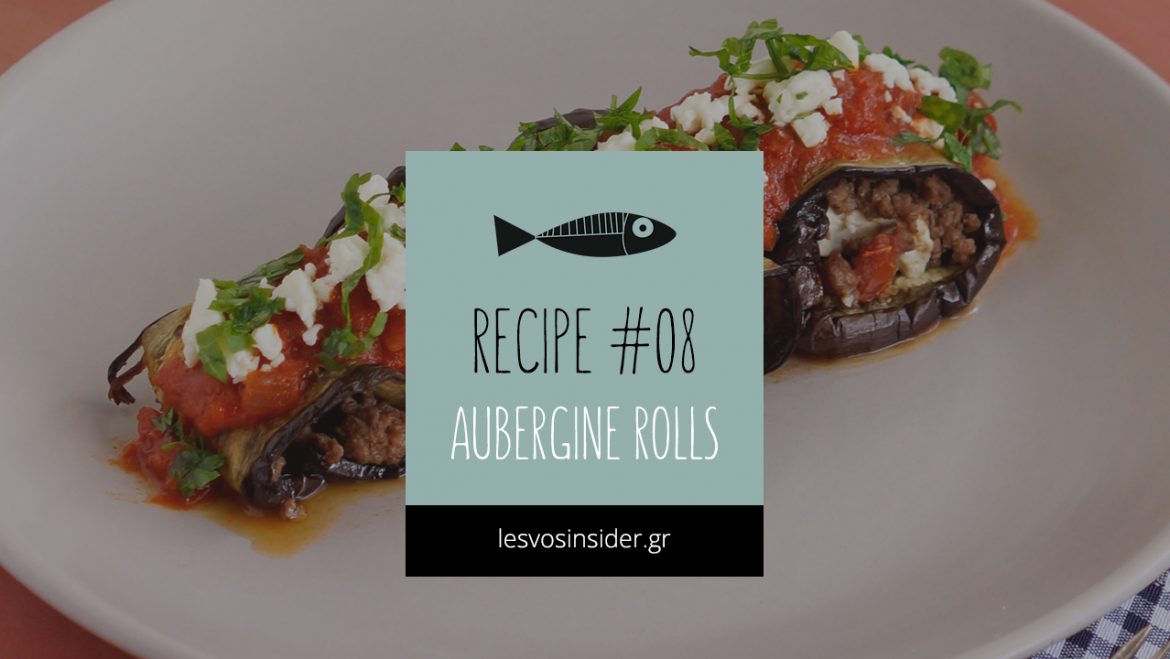 Aubergine rolls // A taste of eastern Mediterranean
Zucchini, feta cheese, minced meat and tomato rolled in aubergine. Try also a vegetarian version without minced meat.
3 aubergines
500gr minced beef
2 ripe tomatoes, grated
half a bunch of parsley, finely chopped
1 zucchini, grated
1 onion, finely chopped
salt
pepper
a pinch of sugar
olive oil
feta cheese and parsley for serving
tomato sauce
Cut the aubergines into slices about 1 cm thick, season with salt and leave them in a colander for one hour.
Line a large baking pan with greaseproof paper and lay out the aubergines inside.
Sprinkle them with some olive oil and salt, and bake them at 200°C for 20 minutes. Remove from the oven and let them cool.
Sauté the minced meat in olive oil and add the onion. Season with salt and continue stirring for 6-7 minutes.
Add the zucchini and tomato, bring them to a boil and then lower the heat to medium. Season with salt, pepper and sugar.
When the sauce thickens, about 20 minutes later, remove from the heat and add the parsley.
Place one tablespoon of filling at the edge of each aubergine slice. Roll up and place a toothpick on each of them to hold them closed.
Place them in a baking pan. Spoon some tomato sauce over them and bake at 200°C for 10 minutes.
Serve with grated feta cheese, chopped parsley and fine ouzo!
Enjoy!