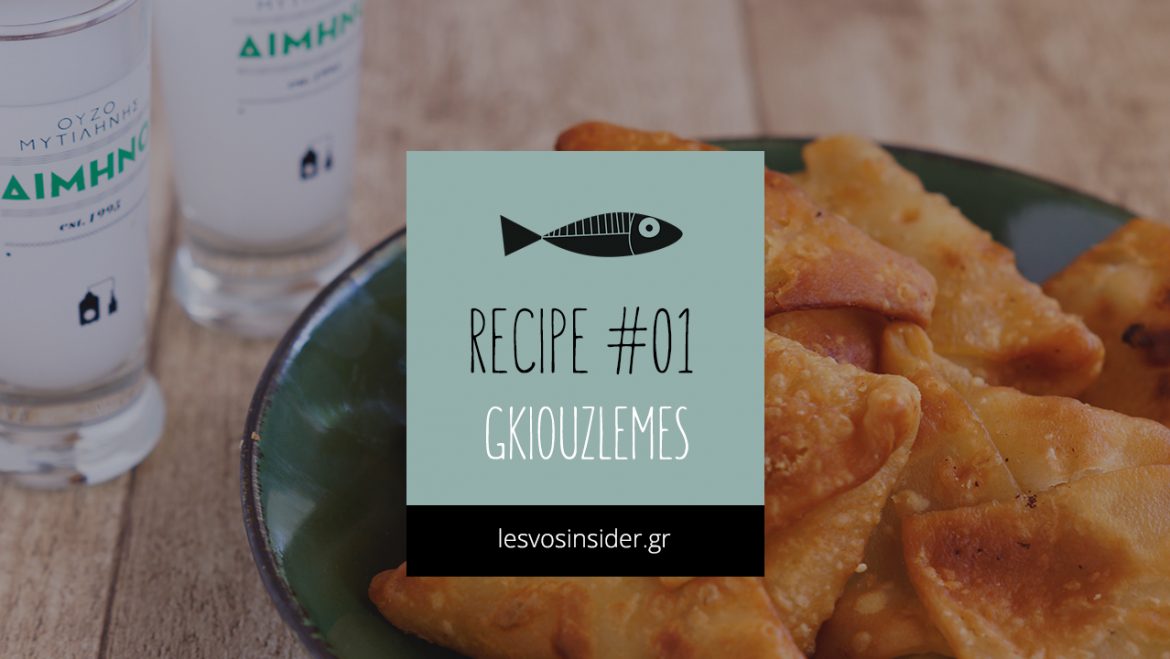 Giouzlemes // Fried cheese pie from Lesvos
A stuffing mix of feta cheese and mediterranean herbs wrapped in a special pastry, which gave its name to this special meze. The word comes from goz- meaning eye in Turkish, referring to the bubbles shaped on the pastry when fried, which resemble to eyes. A classic-must-taste when you visit Lesvos.
100ml olive oil
250 ml lukewarm water
1 kg flour
2 tablespoons vinegar
Salt
For the filling
250g ricotta cheese 200g feta cheese
2 whole eggs
half bunch of fresh chopped mint or 2 tablespoons dry mint
freshly ground pepper
corn flour
Mix lightly in a bowl feta, egg, mint and pepper, and set aside.
Place in a bowl the flour and roll out a small well in the middle.
Pour there a pinch of salt, and, gradually, olive oil, vinegar and water, taking little by little flour from the center to the edges.
Knead well until the materials combine.
Cover with cling film and leave to rest for about 1 hour.
Once prepared, on a floured surface roll out with rolling pin middle sized sheets and sprinkle them with some corn flour.
Cut into strips of 5 × 10 cm., set aside each strip 1 tablespoon filling and wrap into small triangles that fold well, so as not to spill the contents.
Fry the Gkiouzlemedes  in hot olive oil for 2 minutes on each side until golden leaf.